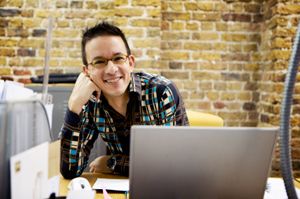 Amos Communications stays current in all prepress software and computer hardware. Our operators are proficient with popular page layout and photo editing software and our artist is professionally trained with a college degree in Graphic Communications. This means that our customers know we can efficiently work with the files they create and can provide artwork support when required.
Our latest website software allows for "shopping cart" style on-line ordering, on-line electronic file transfer and even on-line proofing. These capabilities make the project submission process as efficient as possible and reduce the time necessary to produce projects that require fast delivery. Ask us how you can take advantage of these services.
Our expertise does not stop with our equipment and technology. We can help the creative process as well with giving marketing ideas that create value for your company, lunch and learn sessions at your site or ours to educate you on the latest trends and best practices.
We are here to help you grow your business in everyway we can. Let us know how we can help.