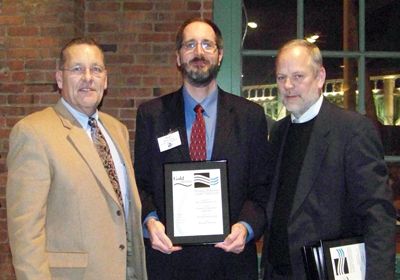 Amos Communications is recognized for print excellence...
Amos strikes gold at PIA competition!
Wednesday, February 10, 2011
Amos Communications was awarded a Gold Medal and two Silver Medals at the Printing Industry of America awards competition for Ohio and Northern Kentucky.
Amos Communications took home a Gold Medal in the Specialty Brochures category and Silver Medals in Self Promotion and Annual Reports categories.
Brian attributes the recognition to the tremendous attention to detail paid by the Amos production team.
________________________________________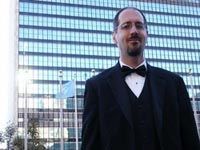 United Nations Recognizes Amos Communications...
2007
Amos Communications Inc., was invited recently to attend a formal dinner hosted by the United Nations Association in New York City. The focus of the event was the growing global water crisis and the efforts of the United Nations and other organizations to reduce its negative impacts.
Brian Amos, president of the company, was contacted by Arthur Lefebvre, executive director of the Waterless Printing Association based in Woodstock, Ill.
UNA officials were searching for a printing company that uses waterless technology, which supports environmental sustainability, to produce materials for the gala. They contacted Lefebvre who recommended Amos Communications -- one of only 12 Waterless Printing Association members in the United States.
Amos has been a member of the Waterless Printing Association since 1996 and is one of the only companies dedicated to 100 percent waterless printing.
"Waterless printing lowers the emissions of greenhouse gases, reduces the amount of paper consumed by setup and waste, and eliminates the need for water as well as the need to treat waste water that results from traditional offset printing," Amos said. "Our company tries to be conscious of our impact on the environment and we are honored to have the United Nations recognize our efforts and provide us with this wonderful opportunity."
Amos Communications printed nearly a thousand invitations along with programs and informational booklets for the annual Humanitarian Awards Dinner Celebrating UN Day 2007. The list of those invited read like a "who's who" and included worldwide ambassadors, dignitaries and celebrities. Among the many celebrities invited were Katie Couric, Walter Cronkite, Lauren Bacall, Matt Damon and George Clooney.
"And no matter who asks," Amos laughed, "I can't give out any of their addresses."
Those in attendance were invited to honor individuals who have made significant contributions in international affairs. Special recognition was given to Antony Burgmans, former chairman of Unilever, Guy Laliberté, founder of Cirque du Soleil and the One Drop Foundation, and Wilfrid J. Wilkinson, president of Rotary International.